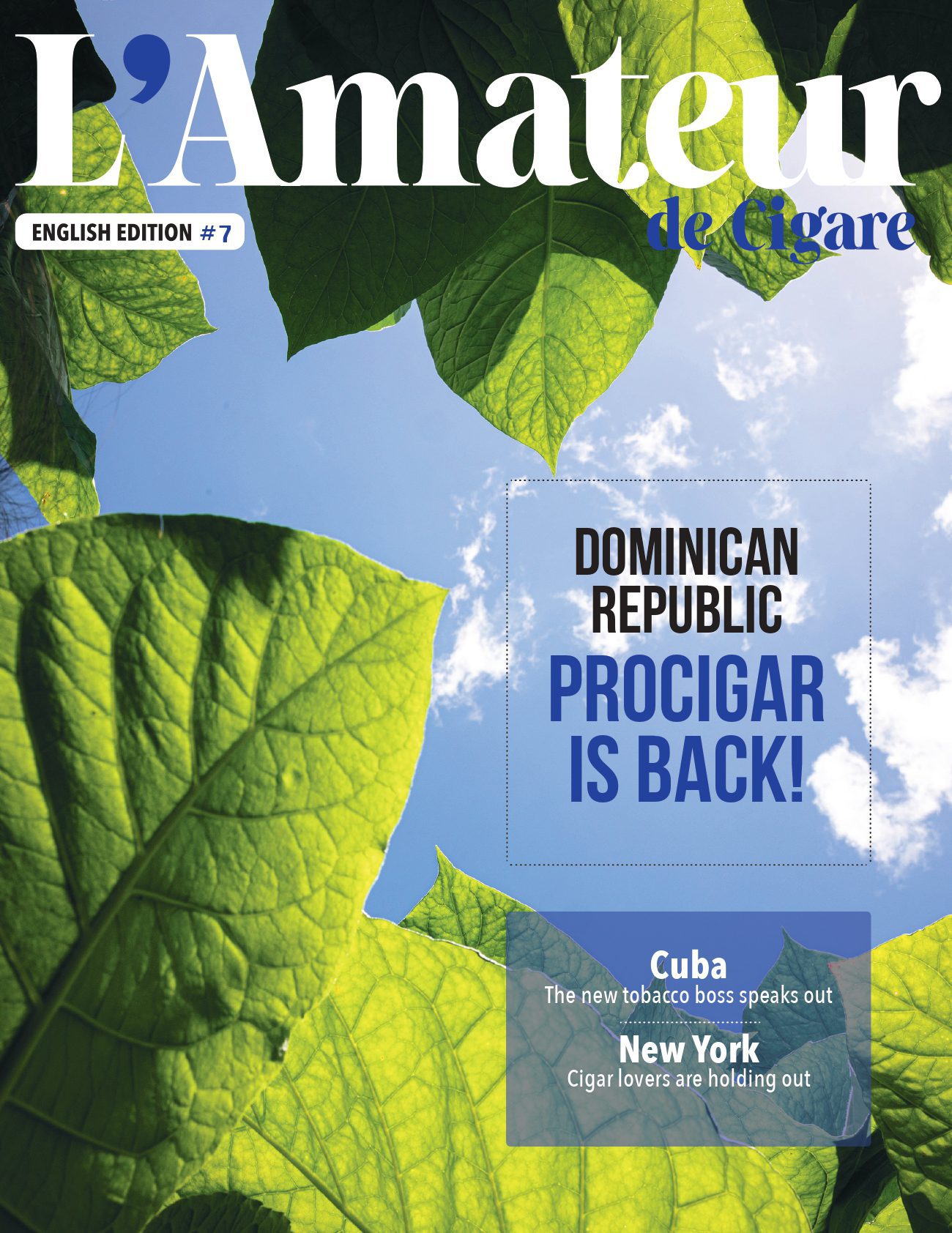 L'Amateur de Cigare English Edition #7 is online!

Summary
Portrait: Oris Erhuero
Distinguished British actor Oris Erhuero, who has worked with renowned filmmakers such as Tsui Hark and Raoul Peck, has a consuming passion for cigars
Marino Murillo: the new big boss in Cuban tobacco
A protégé of Raúl Castro, this technocrat has been appointed head of Tabacuba, the state company that manages the entire tobacco sector. A "tsar of economic reform" since the 2010s, he had become very unpopular with many Cubans..
Backstory: Rick Rodriguez
Procigar 2022: The Big Comeback
After being cancelled in 2021 due to the pandemic, the 14th edition of the Dominican producers' festival, held at the end of February, was positively bristling with energy, with the outstanding exports of recent months adding to the excitement of the reunion.
Headline Cigar: La Flor Dominicana Andalusian Bull
Reviews: 10 new releases
Showdown Between Two Cuban Robustos
If you want to read it, subscribe now (€15 for 5 issues, special launching offer) – click here
Once you are subscribed and logged in, go to Magazine> Read Online
You can also have a look at the previous issue (free) here.